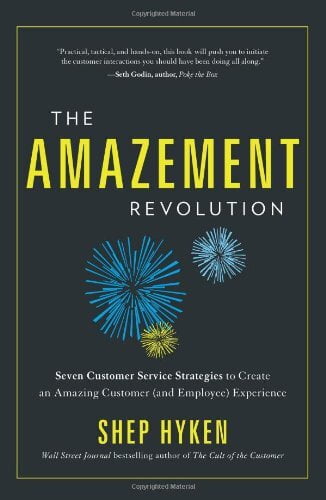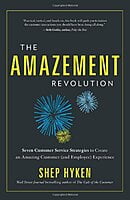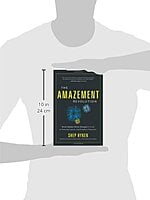 The Amazement Revolution
Seven Customer Service Strategies to Create an Amazing Customer (and Employee) Experience
A New York Times and Wall Street Journal Bestseller
WHAT IS THE AMAZEMENT REVOLUTION?
It is the culture that can drive any organization—from one employee to tens of thousands—to focus completely on delivering an amazing customer service experience.
In this exceptional guide to the principle of amazement, bestselling author Shep Hyken uses fifty companies as role-model examples to teach seven powerful strategies that will kick-start the revolution in your organization.
Customer service isn't a department—it's a philosophy that includes every person and aspect of the best and brightest companies
In a tough, competitive, and price-sensitive economy, customer service is one of the most essential tools to separate your business from the competition. In this sequel to the bestseller The Cult of the Customer, Shep Hyken delivers seven powerful strategies that any organization can implement to create greater customer and employee loyalty:
Membership: What if you treated the people you serve like members instead of customers?
Serious FUN: What if your employees felt a sense of fulfillment and enjoyment that made them loyal to you and your customers?
Partnership: What if your customers thought of you as a partner rather than just another vendor?
Hiring: What if you could implement innovative hiring processes to support your customer-service mission?
The After-Experience: What if you could create a memorable, positive experience after someone did business with you?
Community: What if you could create a community of evangelists—loyal customers who brag about you to their friends and associates?
Walking the Walk: What if every person in your company didn't just deliver, but lived and breathed your vision for amazing customer service?
Hyken shares more than one hundred insightful examples from fifty role-model companies that prove these strategies can and should be implemented immediately—by any organization, large or small.
Corporate and industry clients from all over the world have tapped into the simple and direct strategies of Shep Hyken. Now you can use his advice to build a successful, customer-focused organization and start your own Amazement Revolution!